Seven big horses and three cheeky ponies called Elvis, Billy and Fee, live on our farm. Especially the ponies love extensive petting and grooming sessions. You are welcome to help in the morning or evening when we're feeding our animals and much out the stable. During the summer months we offer guided rides almost daily. Mostly at 5:00 pm and 5:45 pm. A parent leads the pony, while the little ones enjoy their ride. Of course, there are always accompanied by an experienced rider.

For all those who already have riding experience or would like to gain some, we are happy to organize private riding lessons with experienced riding instructors.

A somewhat lazy contemporary, who you will usually find sleeping, is our cat Bruno. Very lively are the two fluffy rabbits Fix and Foxi, who are always happy about an extra carrot.

Enough space to let off steam is provided in our spacious garden including playground with slide, swing, climbing wall and indoor play hut. While the little ones let off steam, the grown-ups can make themselves comfortable in the shade of the apple trees.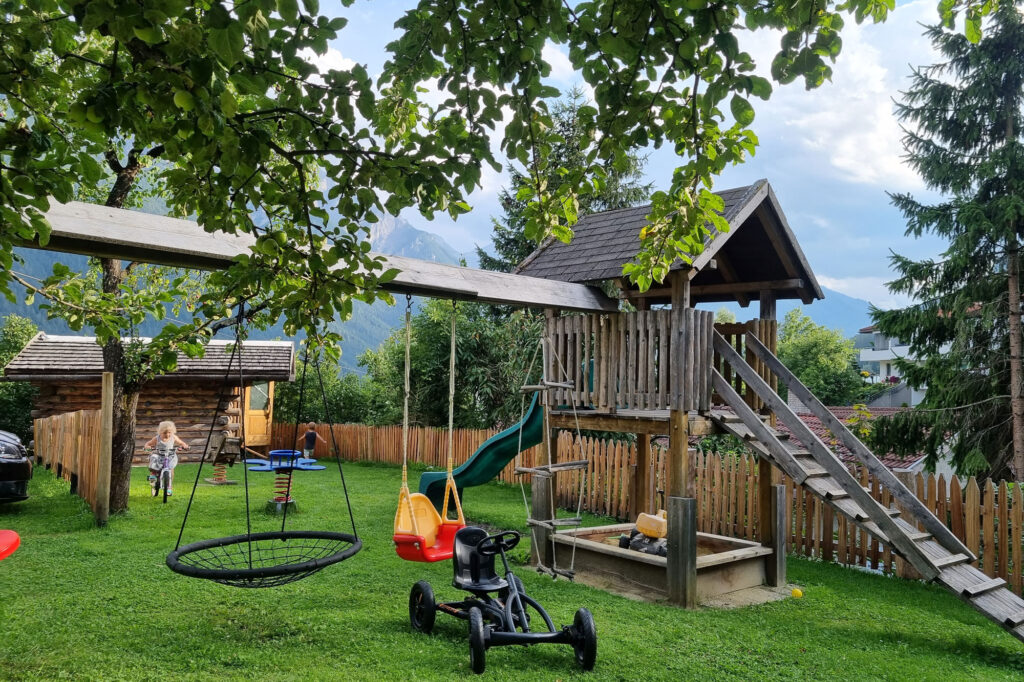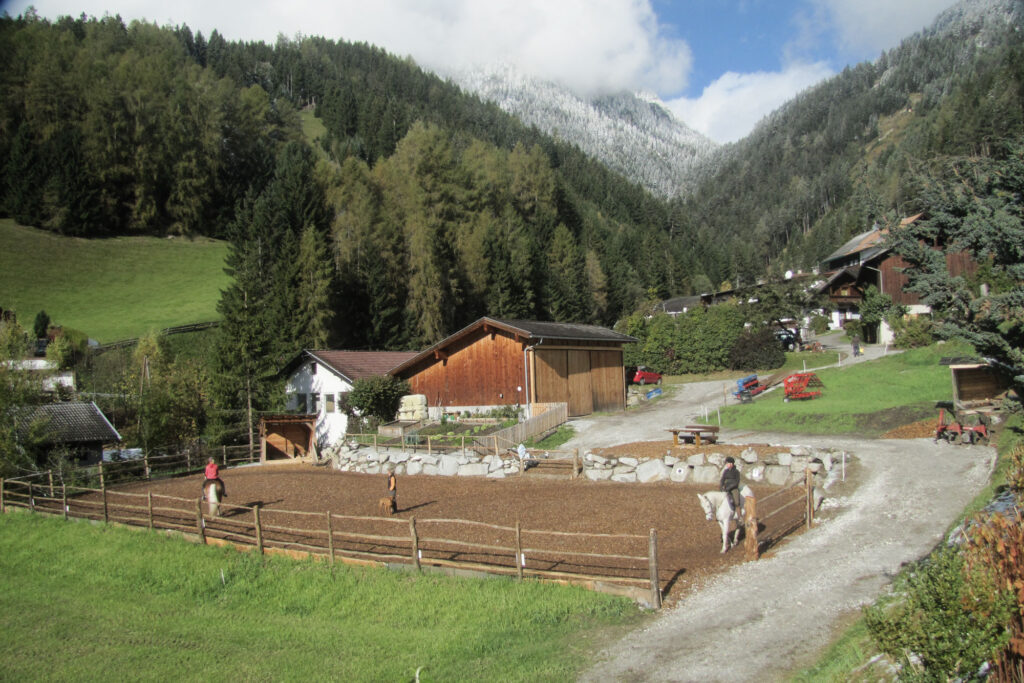 WE BELIEVE IN ORGANIC FARMING.
For more than 20 years we have led the Kassnhof following the strict requirements of the Austrian organic code. We till our farmland with old sorts of grain. The grain we harvest is bought by local bakeries to produce specifically delicious organic bread. The by-product hay is used by us as bedding for our animals. On the other fields we produce hay, which we use as a feeding basis for our horses, ponies and rabbits.