A WARM WELCOME TO THE KASSNHOF.
Located at the sunny side of the Stubai Valley, the KASSNHOF awaits you with an impressive view at the surrounding mountain backdrop. Numerous adventures and destinations wait to be explored by you, no matter what your age is. Adult, young adult or kids, the Stubai Valley offers something for everyone. Experience holidays that you will not forget so quickly. The KASSNHOF is the ideal starting point for the varied program of activities that the valley has to offer – in summer and in winter. So, right, let's go, outside – and go for your perfect holidays in the Stubai Valley.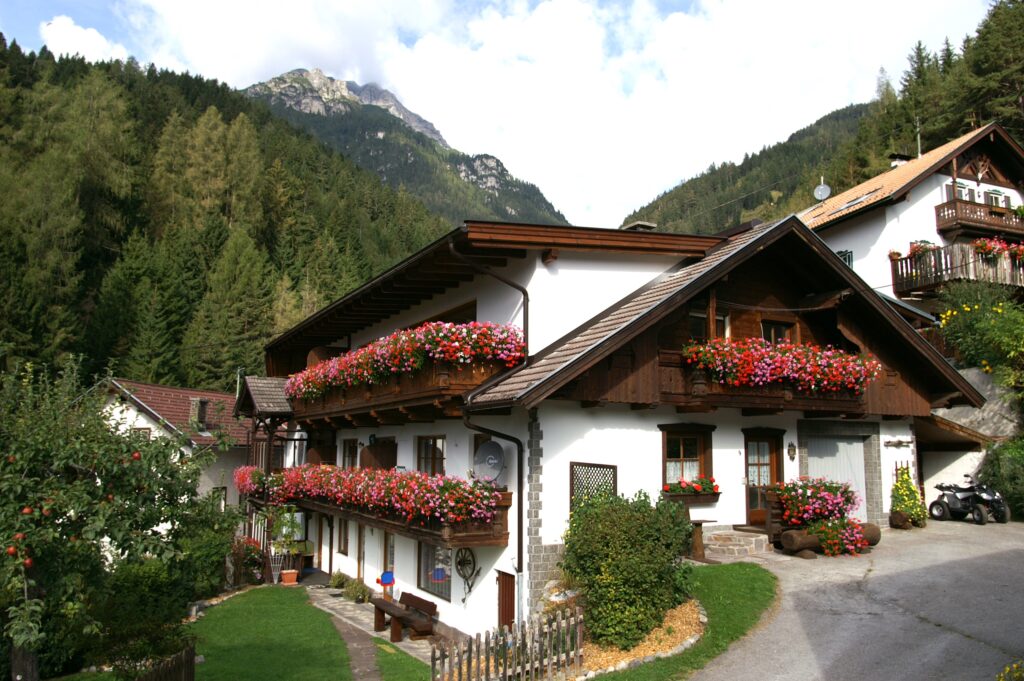 The sunny side in the Stubai Valley.
A DIVINE LOCATION FOR DIVINE HOLIDAYs IN THE STUBAI VALLEY.
The Kassnhof is located near the popular skiing and hiking area Schlick 2000 and in close proximity to the wonderful world of the Tyrolean Mountains. Whether it's summer or winter, the Stubai Valley offers a unique variety for holiday makers.

Our three apartments offer a lot of space for 2-4 guests. A cozy living room that allows you to simply relax and enjoy your holidays awaits you. The fully equipped kitchen invites you to romp about, culinarily speaking, and pamper your beloved ones with delicious homemade meals even during your holidays.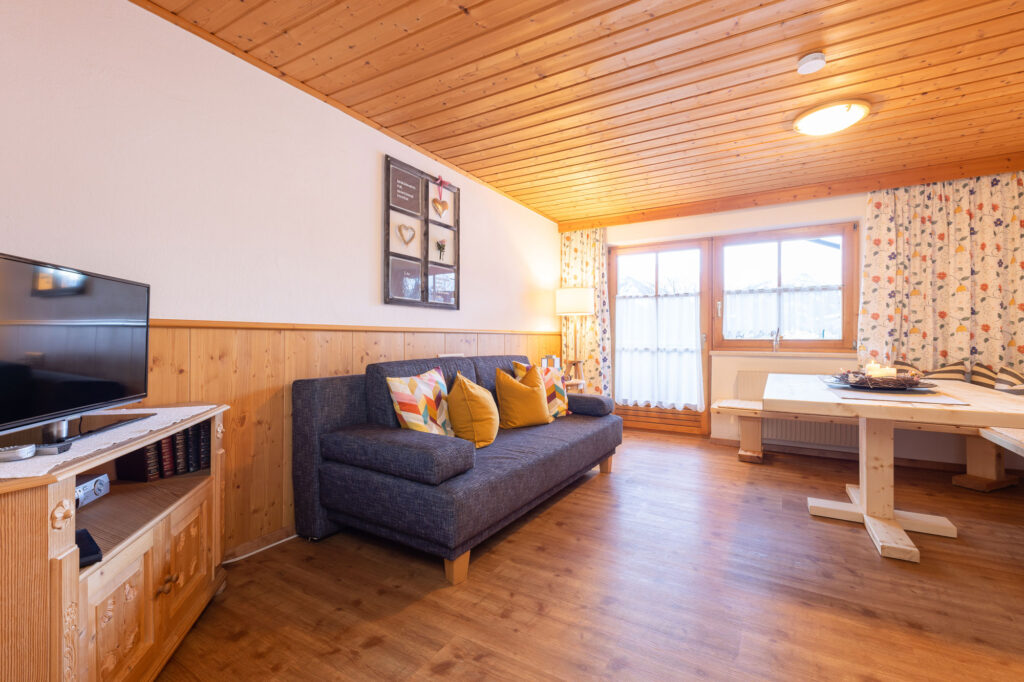 The proximity to the natural world and respect for animals are special concerns to us. At our farm you can learn the respectful treatment of animals and experience the calming effect they have on young and old alike. During a ride on one of our ponies, you will forget the stress of everyday life immediately. Even the work in the stable, where you are more than welcome to help, has a relaxing effect on everybody. We are looking forward to common adventures with you.
Sustainability & organic quality
This is what our guests say
Thomas B.
13. Oktober, 2021.
LiebeFamSpan, wir hatten Sehnsucht nach den Bergen - nach Wasser - Ruhe - Bewegung- österreichische Genüsse von Natur bis Gaumengenuss. Wir haben alles gefunden … ob auf dem Besinnungspfad oder am Grawer Wasserfall… das Wetter war genial - die gemütliche Ferienwohnung mit liebevoller Ausstattung ein Treffer:))) der Kleine Balkon wurde zu unseren Lieblingsplätzen ob morgens oder abends - Bergsichten - frische Luft - herrlich , auch mit Schlafsack :)) herzlichen Dank dafür!! Wir hatten eine aktive erholsame Zeit. Allen in der Familie eine gute Zeit wünschen T u G von der Ostsee
Zbigniew Nowak
11. Juni, 2021.
Doskonałe miejsce dla rodzinnego wypoczynku w kontakcie z naturą, konie. ,kucyki , blisko do stoków narciarskich i pieszych szlaków wędrownych. Bardzo mili i gościnni właściciel. Polecam.
Nadine Aretz
18. August, 2020.
Wir haben im Kassenhof eine wunderschöne abwechslungsreiche Woche Familienurlaub verbracht. Der Besitzer Rudi Span und seine Frau waren wirklich tolle Gastgeber.Danke dafür...Die wohnung war sehr geräumig,sauber und es fehlte an nichts.Von dort aus,kann man viele Wanderungen unternehmen und abends tolle Restaurants mit guter Küche ausprobieren.Wir kommen wieder.viiiielen Dank,!!!
Alexandrina Petrache
29. Juli, 2020.
Il posto è meraviglioso, sembra di essere immersi nelle fiabe, circondati da montagne verdi e boschi. Essendo vicino, ho avuto la possibilità di prendere la funivia per salire ad alta quota e godere un panorama mozzafiato e delle varie attrazioni turistiche presenti. Il maneggio offre tutto quanto il necessario per il benessere dei suoi ospiti, con me c'erano anche i miei due cani e il gatto, che sono stati accolti senza alcun problema. Proprietario gentilissimo e disponibile per ogni richiesta, ho avuto l'impressione di essermi trovata a casa, solo con una vista ben più favolosa.